Story
Vyshyvanka: Spiritual Armor of Ukraine
Since at least 500 BCE, women in Ukraine have embroidered spells of protection into ethnic garments called Vyshyvanki, also known colloquially as Ukraine's Spiritual Armor. Pronounced Vih-She-Vahn-Ki, these intricate clothing patterns act as talismans to protect against all harm and tell the stories of their creators.
Today Ukraine needs a different kind of spiritual armor: Body Armor.
This project is led by Inga Bard, a Ukrainian artist living and working in the San Francisco Bay Area. Bard has partnered with local Ukrainian producers of Vyshyvanka to create beautiful embroideries to raise funds for body armor and medical supplies. Through these beautiful and affordable artworks, you can directly help to save the lives of brave humans fighting a brutal war.

Why will this campaign be successful?
Inga Bard is a contemporary artist born in Ukraine who first came to the United States at the age of 12. She is the founder of Art for Civil Discourse, a non-profit which raised over $1M to support Bay Area artist in the early days of the pandemic, mostly through partnerships in two projects: The Bay Area Safety Net Fund and Paint the Void. The Safety Net Fund awarded $500 grants to over 1200 Bay Area artists in the first two months of the pandemic to help them through the early days of uncertainly. Paint the Void sponsored and project managed over 130 artists to create uplifting and inspiring murals on the boards of shuttered businesses across the Bay Area in the summer of 2020. Inga has also previously run a successful crowdfunding campaign to create murals in Flint, Michigan.
Inga Bard studied and taught art all around the world while also exhibiting at venues like the Victoria and Albert museum, Museo Villa Bardini in Florence, Italy, Soho Fluorescent Festival in London, and more. The war in Ukraine impacts the whole world. One of the most powerful ways we can help resist the darkness is to protect people fighting in Ukraine. The whole world donates weapons but there's not enough body armor being sent over. We have the ability to save lives in one of the most direct ways possible. By purchasing a Vyshyvanka textile, you can save a life of a Ukrainian reconnaissance marine.
What is Needed and What You Get
This is a war of artillery therefore most injuries and casualties happen due to shrapnel. A3 Alloy Composite Body Armor with good surface coverage has the ability to save people's lives and has been requested by the marine unit this campaign is launched to support. We are partnered directly with organizations in Ukraine who will get this equipment to where it needs to be.
The Impact
Vyshyvanki patterns employ a visual language the helps to tell the story of a time and a place. The intricate embroidery conveys the crops of a region, historical context, inter-generational histories; all of the spirits you'd want to weave into a garment meant to cloak from harm.
If there is one thing Ukraine needs right now, it is a cloak from harm. Every day Russia commits atrocities against the Ukrainian people. Your purchase can help lessen the blow. Russia's cruel war has ravaged the Ukrainian economy. There are few jobs. Providing gainful employment to weavers, clothiers, and artisan textile workers helps to keep Ukrainian culture alive. By placing a piece of Vyshyvanka on your wall, you can celebrate the value of ethnic culture in your home.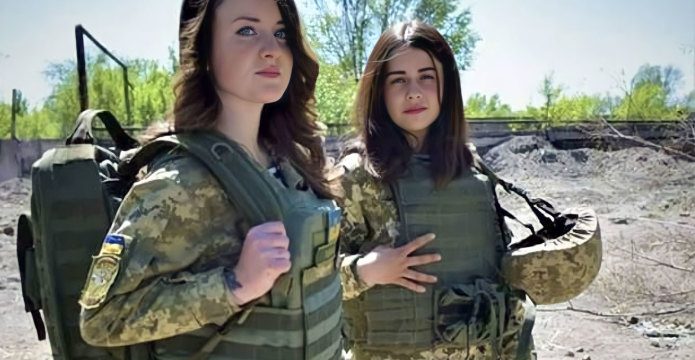 Risks & Challenges
Inga Bard has worked very hard to minimize the risks for this project. Her team has already performed the painstaking labor of building many of these artworks. They are prepared to scale to meet the demand.
With respect to the body armor and medicine, the body armor vendor has been identified, a test shipment to Ukraine has already been delivered, and they are prepared to scale logistics. For medicine, we rely on our extremely competent medical logistics partners who have been continuously delivering supplies under incredibly difficult conditions since the beginning of the war.
If you choose to purchase a Vyshyvanka, we will make sure the body armor and the medicine gets to Ukraine.
Other Ways You Can Help
1. You can donate directly to the non-profit for a tax deductible contribution. Click on the "Save Lives with Vests" link directly below.
2. Sometimes you're just not in a place to contribute financially, you can still help by sharing this initiative on your social media and saying a couple of words about why it resonates with you.
3. You may know people who might be interested in buying affordable art to help saves life or donating directly to this effort, you can share with them directly.
https://needed.in.ua/spiritual-a
FAQ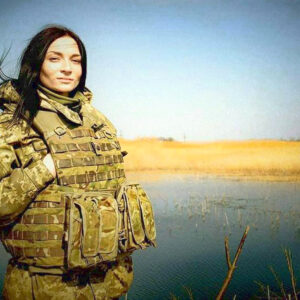 Some of the best defenders at the front lines still don't have bulletproof vests and...
Browse available artwork or preorder in the size that you're looking for. See a full list of what's available.