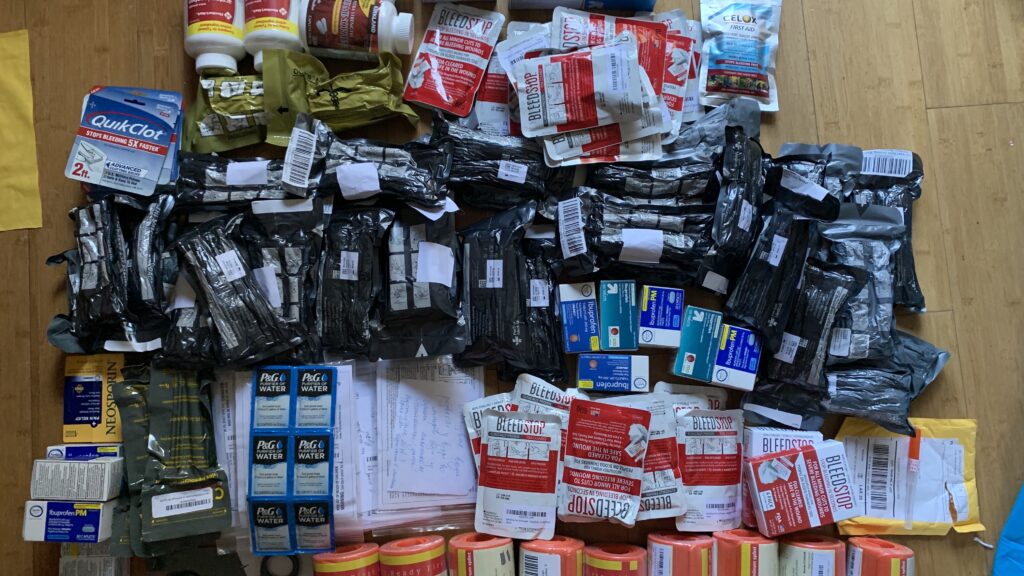 Medical supplies
Every week we have been shipping a suitcase filled with tactical medical kits and their supplements. These are the items that can't be bought in Ukraine and their role is critical there. Such supplements as hemostatic gauzes and tourniquets are vital components in the field. Time is critical under the assaults, hemostatic gauzes and their analogs can stop severe bleedings and increase the chance of survival for a Ukrainian defender or a civilian. So contributing to this project, you help save lives there! Be someone's hero today!
A suitcase includes:
Total value – $2300 plus $200 shipping cost. All the supplies are shipped via a shipping company MEEST or with the help of a group of San Francisco volunteers who organized impeccable logistics.